The Show
The Sunday recovery from a dental trade show never seems enough before we are back to it on Monday morning.
The Dentistry Show and British Dental Conference was, from where I was standing, a huge success (in spite of Saturday's Match of the Day). The conference floor was packed all day Friday and busy on Saturday – I would suggest more so than in recent years.
Closer Still (the organisers) have pulled of a real winner by merging with the BDA and the impending proximity of The Private Dentistry Show and The Showcase (both in London) in the Autumn will be interesting to watch.
It is always a complete pain the neck to get to London's over-priced, over-rated Excel and yet I'm sure the trade will continue that slow bicycle race that has them all there again. We'll see whether this year the usual audience of dental students and Europeans raiding the free samples is supplemented by actual practitioners (mind you, the queues for free toothbrushes over the weekend were epic – there was even a stampede to the Philips stand when the exhibition opened on Saturday morning).
I want to publicly thank Closer Still for the stand they "donated" to our FivegoForth charity bike ride – the space was very generous and the build supported by all of our sponsors looked superb.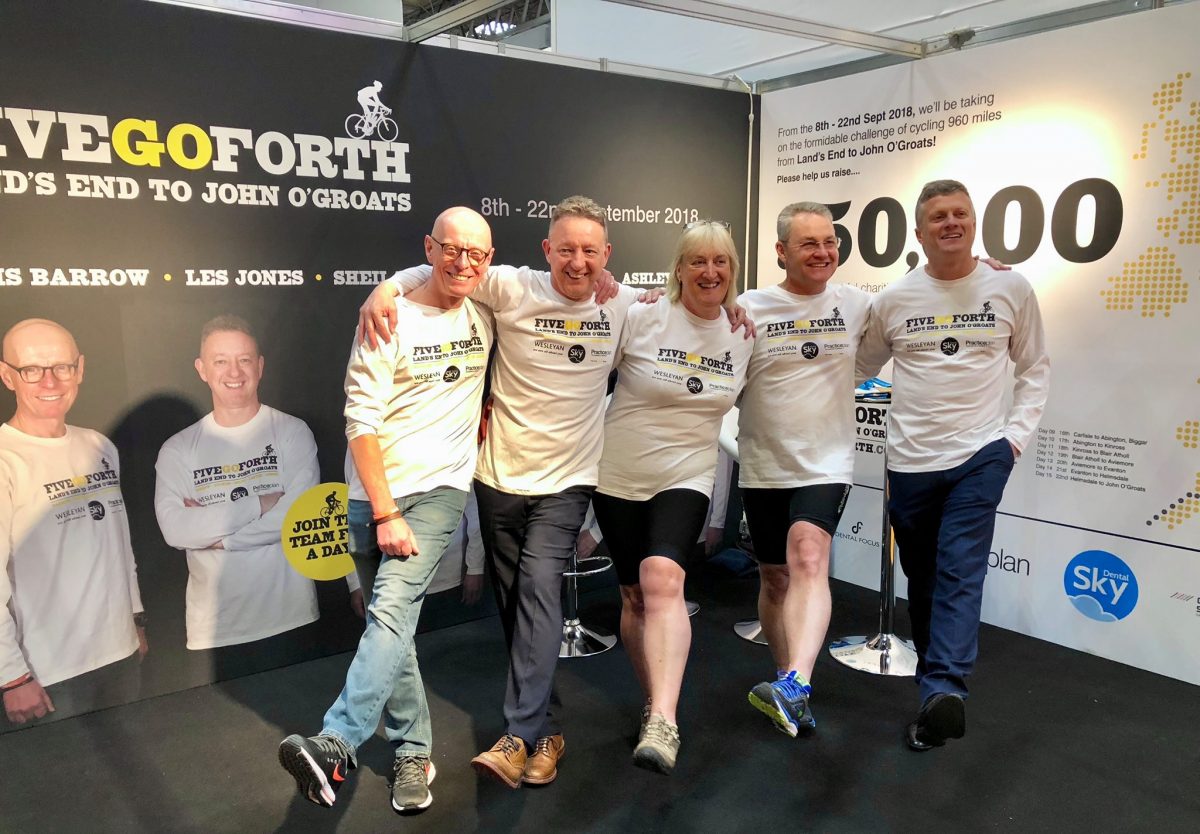 Ashley and I had multiple speaking engagements around the show and managed to fill the seats for each gig we presented, in my case for Apolline in The Compliance Clinic, for the BADT, for Dental Focus and for Practice Plan.
The Show was buzzing – maybe a sign of a new found optimism in the independent sector?
The people I spoke to directly were buying, opening and extending practices – there seemed to be more of them than has been the case for some years.
GDPR – the last week
During The Dentistry Show, I heard three "experts" give significantly different explanations of how to be GDPR compliant.
From that (and the variety in content of the multiple emails we have all received in the last week or so from everyone with whom we ever signed up to receive more information) it is clear to me that the word "interpretation" applies here.
My own GDPR email was issued last week to 3,056 subscribers and, so far we have had 536 (that's 17.5%) who have double opted in to continue – thank you to them and my prediction of a 70-85% cull of followers appears to be coming true. We are actually sending out a gentle reminder this morning and that will either irritate people into unsubscribing or tickle them to follow us – I'll let you know how that goes.
I maintain that the core who stay are the people who are genuinely interested in what you have to say and that the rest were never really that bothered.
Once GDPR is out of the way, I'll be taking a look at those 5,000 Facebook friends and figuring out a way to cull that list.
I'm working at home in The Bunker today, with lots of tasks, 6 clients calls, a podcast to record with Ashley and our guest Dr. Neel Barchha and a catch up with Phillippa Goodwin, who returns to work after her sabbatical in Northern Spain. A shout out here for Lucy Ash, who provided a seamless locum service whilst Phillippa was away.
I'll be travelling Tuesday to Thursday and then spending Friday working on my 2019 calendar plans.
H&M are married, the Show is over for another year and we have an extended Bank Holiday weekend to look forward to.
What's not to like?