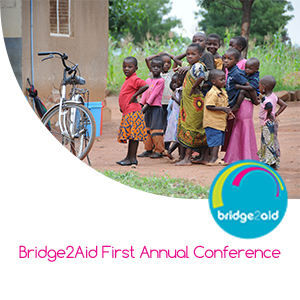 Frankly, I'd be there whatever the date, location or weather but to be asked to speak at this first conference is a very special honour, especially considering the company I'll be keeping on stage.
This has got to be the best £15 for 5 hours CPD that you could invest in this year:
Prof David Williams, Research Professor of Global Oral Health, Bart's and the London School of Medicine and Dentistry. He'll be talking about international development and global oral health inequalities

Les Jones, Creative Director at Practice Plan, publisher and creator of The Speaking Business and Elsie magazines – talking about the joy and power of creativity

Colin Campbell, Oral Surgeon and Speaker, co-founder of the Campbell Academy. Discussing roles of the trainer and trainee – gaining skills, personal and professional development & improvement, and learning from others

Chris Barrow exploring how you and your practice colleagues can use "social media" to responsibly engage support for Bridge2Aid and other causes close to your heart
In my own presentation I intend to showcase real-life examples from my client base of practices who use social media and the digital landscape in a variety of ways to achieve their CSR objectives whilst engaging their teams and patients in good causes.
The venue is very easy to get to in Central Birmingham especially if, like me, you intend to travel by train.
I'm hugely looking forward to the day and to re-connecting with all my B2A friends.
Visit the web page HERE
Treat yourself to a cracking day out – BOOK HERE